Posted by PersonalizedFree on May 29th 2019
Looking for something fun and adventurous to do this summer? Whether you want to take a journey with your friends or your family, a road trip is a great idea. Spending time with one another while traveling through scenic locations you've never seen before. Here are some of the best road trips to take in the United States.
-
1. The Loneliest Road: Colorado to Lake Tahoe
This route goes all the way from Maryland to San Francisco. It's definitely a long one, so it might not be one for a family with kids who might constantly be asking "are we there yet?" :). This route has beautiful scenery, taking you over the Rockies, past Crested Butte, above, and Colorado's Black Canyon of the Gunnison National Park. Some gorgeous sights are blue lakes, snow-covered peaks, and alpine meadows of wildflowers.
-
2. Overseas Highway: Miami to Key West
This road trip is a shorter one, and very beautiful. It travels from Miami through the Florida Keys on Route 1, a total of around 150 miles. Gorgeous views of water out your window, and a tropical feel are part of this road trip.
-
3. Olympic Peninsula-Pacific Coast Washington/Oregon
See magical landscapes of green nature as you take a journey starting in Olympia, Washington in the shadow of Mt. Rainier. From there, you'll head south on Highway 101, driving the Olympic Peninsula loop. Then, you'll turn south down the coast toward the Oregon border. Plenty of great hiking opportunities along the way too!
-
4. Route 66
Perhaps one of the most legendary and popular road trips, Route 66 stretches from Chicago to Los Angeles. It passes through the heart of the United States diagonally, passing through the country's most archetypal roadside scenes. THe distance is approximately 2448 miles.
-
5. Pacific Coast Highway, California
1,000 miles is the distance of driving the entire coast of California from Crescent City to San Diego. Venturing throughout some of the most famous places in California. California's Route 1 doesn't span across the whole length of California, but in some places you'll be on Hwy. 101 and Interstate 5 to complete the journey. At one point, following the route, you will come across the Golden Gate Bridge, you can park and walk across the famous bridge by foot, taking in the scenery.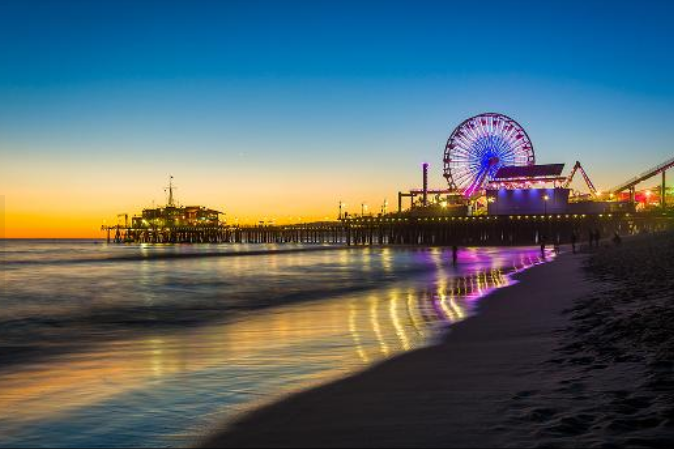 bibliography:
https://www.thestreet.com/personal-finance/best-summer-road-trips-for-2018-14564843